The One Where We Discuss Multilingual SEO With Isaline Muelhauser – I was invited to WTSPodcast by the brilliant Sarah McDowell & Areej AbuAli. Listen to the Podcast now.
Women in Tech SEO Podcast is THE weekly podcast starring women in the SEO industry. Hosted by: Sarah McDowell & Areej AbuAli
Sarah McDowell and Areej Abuali are on a mission to amplify all the brilliant women in our industry! Through the weekly episodes, you will:
Learn new SEO tactics in a fun and accessible way
Feel inspired by our guests' stories and what empowers them
Stay up to date with our latest initiatives and events
Follow WTSPodcast on twitter: @techseowomenpod
I love being a host and setting the stage for a speaker, like I do for Content Strategy Lausanne and SEOnerdSwitzerland. I am less used to being a guest myself. I enjoyed the challenge and gave my best ?
WTS Podcast Replay
There is so much to say about multilingual SEO: during this podcast I shared my experience about:
where SEO meets branding for example when you chose between a French/German word and a Swiss-French/Swiss-German word,
the difference between translation and copywriting or the 'original language' and 'secondary languages',
finding opportunities in keyword researches in a different language,
what it means to co-lead a SEO community in Switzerland.
of course I discuss cheese too ???
? As Switzerland is multilingual, I can't remember leading many single language projects. I suppose my head is a blending of languages – from day one I think about how the website will grow into an adjacent market.
? Get in touch for follow-up questions or your multilingual projects – they are my favorite!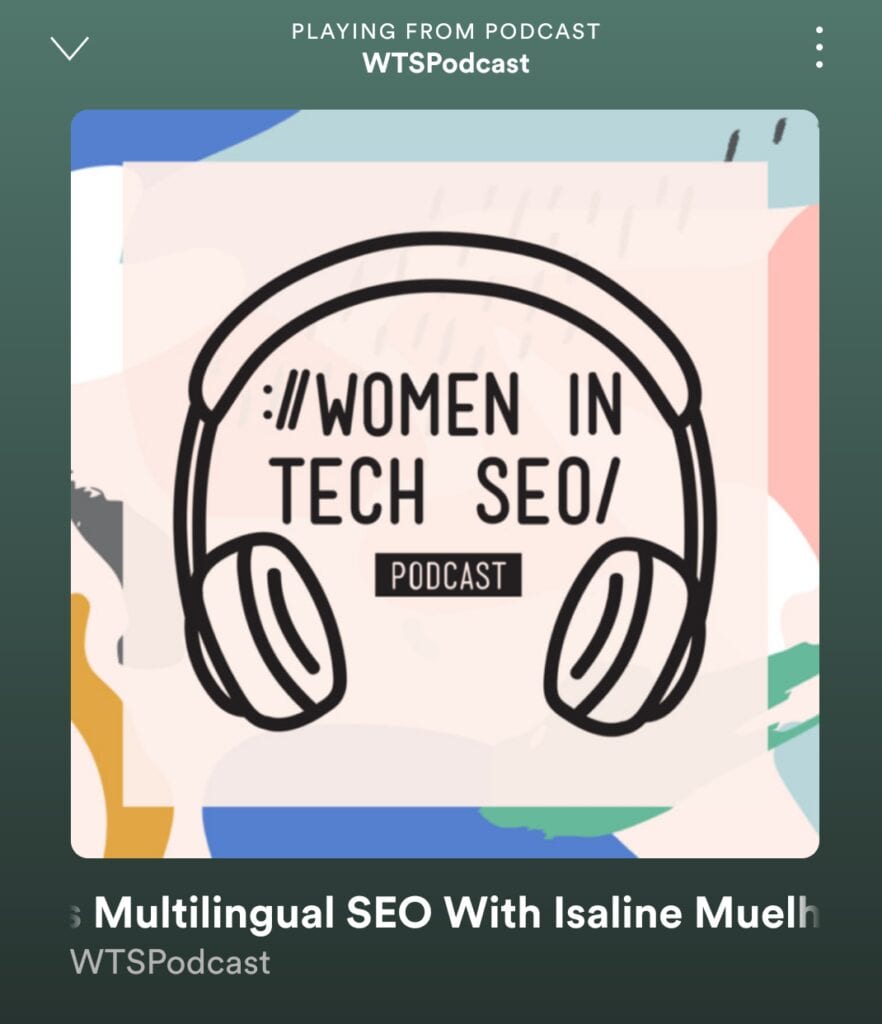 Women in Tech SEO Podcast is available on Spotify and ➡️ https://www.womenintechseo.com/podcast/
WTS Podcast invited fabulous guests including:
The One Where We Discuss Ethics & Disinformation With Jamie Indigo
The One Where We Discuss Learning SEO With Aleyda Solis
The One Where We Discuss Forecasting SEO With Miracle Inameti-Archibong
The One Where We Discuss Core Web Vitals With Natalie Mott
➡️ Find out about all WTSPodcast guests and subjects
Need help to be visible on Google?
Pilea.ch help you be visible in search engines.
Contact-me for an offer: isaline@pilea.ch – 079 329 10 82.